Cypriot cuisine
The traditional Cypriot cuisine is rich in nutrients and is based on pure and fresh ingredients. The Cypriot dishes are considered very healthy because they are based on the Mediterranean diet and more often cooked with extra virgin olive oil.
The Cypriot cuisine based on greens, fruits, legumes, in various fresh vegetables, milk products with Cypriot halloumi which is the most delicious cheese product in the world, in black and white bread, olive oil, nuts, wine, fresh fish and meat.
The various fruits, vegetables and legumes are Cypriot production and it is always fresh and grown in almost all villages of Cyprus. Cyprus also is famous for citrus fruit, oranges, mandarins and Grapefruits, strawberries, apples, pears, watermelons, melons, grapes and figs.
From the most favorite dishes of Cypriots are grilled dishes. On the grill you will find variety of dishes of meats like spit, kebabs and sieftalies, various grilled vegetables, cheeses and halloumi on the grill and also fish and other seafood on the grill. Cypriots also like the food in the oven.
Also various legumes with extra virgin olive oil, such as beans, black-eyed peas, lentils, broad beans, peas and chickpeas are part of the daily diet of Cypriots. Also the various soups with best traditional soup with trachana, rice and chicken or rice with lamb and several other soups with vegetables.
In most Cypriot restaurants Cypriots and foreign tourists can find all their favourite dishes either grilled or ovens. For a foreign tourist who first visited Cyprus well done to visit a traditional Cypriot Tavern from the many that exist and ordered the Cypriot meze that include many small dishes with village salad, yogurt, meats and halloumi cheese on grill, French fries, fried eggs with herbs, grilled fish, fresh vegetables and fresh fruits and as dessert offered sweets from various fruits.
Anyone foreign tourists tried the Cypriot cuisine and especially the Cypriot meze will never forget and will visit often Cyprus.
Cyprus in addition to very good and delicious Cypriot cuisine is the best place for holidays because it combines mountain and sea and has one of the best climates in the world with almost the whole time with sunny weather and beautiful beaches to make and enjoy their holidays Cypriots and foreign tourists.
---
---
LinksToMarkets.com
Menu / Μενού
Site Map -
Χάρτης ιστοσελίδας
---
links to markets
συνδέσεις για αγορές
ссылки на рынки
市場的連結
---
Links to Markets for your markets useful links for many markets ...
---
Ads help us operate our website. When you visit our website, our website and advertiser companies can access and use COOKIES on your device to display relevant personalised content ads. See how COOKIES are used and how you can change your settings. By Continuing on this site you accept the use of COOKIES on your device.
Οι διαφημίσεις μας βοηθούν να λειτουργούμε τον διαδικτυακό μας τόπο. Όταν επισκέπτεστε τον διαδικτυακό μας τόπο, ο διαδικτυακός μας τόπος και οι διαφημιζόμενες εταιρείες μπορούν να έχουν πρόσβαση και να χρησιμοποιούν COOKIES στη συσκευή σας για την προβολή σχετικών διαφημίσεων εξατομικευμένου περιεχομένου. Δείτε πως χρησιμοποιούνται τα COOKIES και πως μπορείτε να αλλάξετε τις ρυθμίσεις σας. Συνεχίζοντας την περιήγηση στην Ιστοσελίδα μας σημαίνει ότι αποδέχεστε τη χρήση των COOKIES στη συσκευή σας.
---
---
Revolut.... Revolut - A better way to handle your money ... Connect your other bank accounts to Revolut with Open Banking and manage all your finances in one place; Learn more about Budgeting. Reach your financial goals faster with Personal Vaults....
We Ship Jeep Parts and Jeep Accessories International...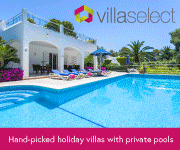 Hand-picked villas with pools for perfect holidays and memories to cherish for a lifetime!

C.Scope Metal Detectors are made in England to suit our soil conditions.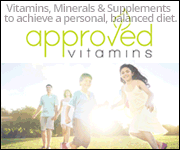 We aim to provide you with all the vitamins, minerals and supplements you need to achieve a personal, balanced diet. Find more...
Localize your website - Manage translation - Reach customers globally - Get international SEO, Click to find more ...
---
Secur360 Driver Updater